Jardin des Affouches
250 rte Antide Boyer PK 17, 97417 La Montagne (
show map
)
Category:
Events, Culture
Date: Saturday 5 aug 2017
The €32 ticket is valid for a maximum of 4 people. This 1 hectare garden, located in the mountains,
benefits from the pure air of the 16th kilometer, enabling all these plants to thrive:
Spiked Bourbon Coffee, Azaleas, Pineapple, Traveller's Tree, Tea, Lontan vegetables, citrus, etc.
Dolaine and Bernard, the owners, will guide you around the Jardin des Affouches, imparting their passion for agriculture and history.
You will enjoy the stone sculptures that punctuate the pathway, all the more so because they have been created by the lady of the house!
At the end of the visit, enjoy tasting and buying seasonal products transformed by Dolaine:
Spiked Bourbon Coffee cream, Clementine cream, syrups etc. Direct sales from the producer to the consumer.

Guided tours on the first Saturday of every month from 9am to midday.
A minimum of 4 people is required for the trip to take place. Therefore you buy a €32 ticket,
which is valid for a maximum of 4 people. €8 per person Take note, enrolment closes on the Friday afternoon before the trip.

After the visit, you can picnic on the Domaine Fleurié, a Nature Conservation Area which abuts the Jardin des Affouches,
where you will once again find a restaurant nearby: Le Saint-Bernard, Le Colorado or the Petit Colibri.
Date

Time

Arena/Place

Saturday 5 aug 2017
9:00 AM

- 12:00 PM

Saint-Denis
Street address 1
250 rte Antide Boyer
Postal code
97417
City (address)
La Montagne
E-mail (Organizer)
info@lebeaupays.com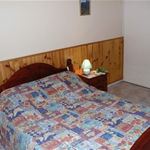 Guesthouse
Distance: 7 km
Guesthouse
Distance: 7.4 km
A haven of peace in Dos d'Âne!!! A welcoming bolthole for hikers!!! Ideally located on the GRR2 (the "Diagonale des Fous" route), 950m above sea level, in the hamlet called Dos d'Âne and 40m from the "Deux-Bras Trail". The house has direct access to the hikes in the Cirque of Mafate. Numerous other hikes (Roche Ecrite, Plaine d'Affouches, Roche Verre Bouteille) and walks are accessible from the house.
Guesthouse
Distance: 3.5 km
Discover a heaven of peace stepped in history where you'll spend a stay in total tranquility and where you'll be surprised by the refined atmosphere. In this family Creole house of more than a century and located in a lush green setting, guests will admire nature, enjoy a bird's-eye view of the sea , meditate far from the stress and noise, go hiking , have a massage (on request) , play golf, delight their taste-buds