Animation: Découverte de forêt à St-Denis
Parking de la Roche Ecrite Le Brûlé Le Brûlé, 97400 Saint-Denis (
show map
)
Category:
Events, Culture
Date: Saturday 28 jul 2018
- Saturday 1 Dec 2018
Street address 1
Parking de la Roche Ecrite
Postal code
97400
City (address)
Saint-Denis
E-mail (Organizer)
info@lebeaupays.com
Guesthouse
Distance: 7.3 km
A haven of peace in Dos d'Âne!!! A welcoming bolthole for hikers!!! Ideally located on the GRR2 (the "Diagonale des Fous" route), 950m above sea level, in the hamlet called Dos d'Âne and 40m from the "Deux-Bras Trail". The house has direct access to the hikes in the Cirque of Mafate. Numerous other hikes (Roche Ecrite, Plaine d'Affouches, Roche Verre Bouteille) and walks are accessible from the house.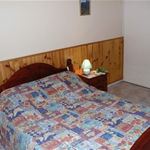 Guesthouse
Distance: 6.7 km
Mountain and trekking hostel
Distance: 4.1 km